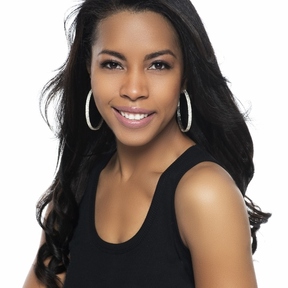 With 20+ years in the entertainment industry as a professional, agency represented model, actor
and voice-over artist, Dania Denise continues to enjoy a successful career, ranging from appearances in magazines, catalogs, websites, fashion shows, 100+ photoshoots, film, TV, web series and commercials.
At the age of 15, an open call in San Francisco and a snapshot was all it took for Dania to get signed to her first talent agency. She quickly began booking modeling, acting and VO work.
In addition to her entertainment career, she holds a B.A. in Radio/TV, with an emphasis in Broadcast Journalism and a minor in Journalism from San Francisco State University, where she graduated with a 4.0 GPA.
While Dania has continued to add on to her extensive resume of professional experience, she has also expanded her services to include mentoring, coaching and consulting for actors, models and pageant contestants. She is a former national pageant titleholder (USA Petite Ms. 2015) and is currently State Director for the Miss California Petite Pageant, a non-profit 501(c)(3) organization. Additionally, she is a successful pageant coach with several local and state winning clients under her belt.
As of late, Dania has moved behind the camera as well, adding the titles of writer, director, editor and producer via her indie film production company, Street House Films, which she co-founded with producing partner, Robert Carrera.
No followed people