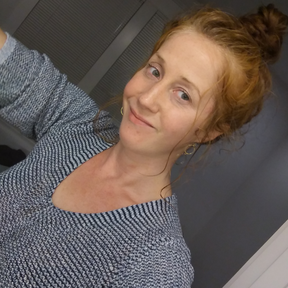 Elizabeth Hoover is a published poet, lyric writer, and creative writing adjunct professor. Elizabeth will teach undergraduate creative writing workshops at San Francisco State University in the spring 2021 semester and summer 2021 semester. Her poems can be found in issue 4 of UK based Poached Hare poetry journal (www.poachedhare.com) and issue 2 of Berlin based Beyond Words literary journal (www.beyondwordsmag.com). Her poems "How to Remember Your Mother" and "How to Fly Without Dangers of Crashing" have been used as lyrics by composers Kevin Yee and Kimberly Slater. She is current collaborating on lyric writing for a musical with composer Tan Sang.
Credentials & Qualifications:
B.A. in poetry from Mills College, M.A. in English with poetry writing emphasis from San Francisco State University, adjunct creative writing professor for San Francisco State University, internationally published poet, credentialed multiple subject teacher.
No followed people