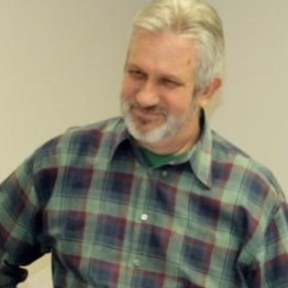 Bill Cushing has lived in Virginia, New York, Pennsylvania, Missouri, Florida, Maryland, the Virgin Islands, and Puerto Rico before moving to California. As an undergrad, he was called the "blue collar" writer by classmates at the University of Central Florida because of his years serving in the Navy and later working as an electrician on oil tankers, naval vessels, and fishing boats before he returned to college at the age of 37. He earned an MFA in writing from Goddard College in Vermont and taught at East Los Angeles and Mt. San Antonio colleges for over two decades.
He now resides in Glendale with his wife and their son.
As a writer, Bill has been published in various literary journals, magazines, and newspapers, including The San Juan Star and the Florida Times-Union. His short stories have appeared in Borfski Press, Newtown Literary Journal and Sediments. His creative non-fiction has been posted in Quail Bell Magazine, Cargo Literary, and The Thing Itself among other journals and sites.
His poetry has appeared in numerous journals, both in print and online, including both issues of the award-winning Stories of Music. Bill was named as one of the Top Ten Poets of L.A. in 2017, and he was also named one of "ten poets to watch" in Los Angeles. Two books of poetry, A Former Life and Music Speaks, were released in 2019.
When not reading, teaching, or writing, Bill facilitates a writing workshop in Eagle Rock, California (9 Bridges).
No followed people