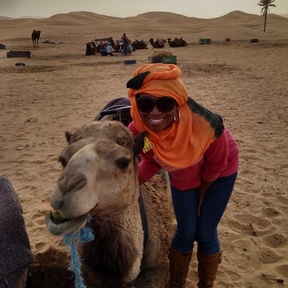 Cybil (Haitian/ French descendant) was born and raised in Miami, Florida. She loves to travel, curl up with a good book, bring out her inner child by going on the swings and can live off of chocolate, cheese and wine hands down.
Cybil started playing the piano at the age of four and the violin at the age of six. Cybil performed as a concert pianist for 15 years and was a part of the Miami Youth Symphony Orchestra for six years, consistently partaking in orchestra honors for five years.
Although Cybil always had a love for music, she adored science as well. She decided to pursue a bachelors degree in pre-med, Chemistry and a Master's degree in Public Health thereafter. Alongside working as a public health official, Cybil has been a tutor and an instructor for grade school all the way to the university level for the past 10 years and continues to dedicate her love for music as a piano instructor.
No sigue a ningún usuario