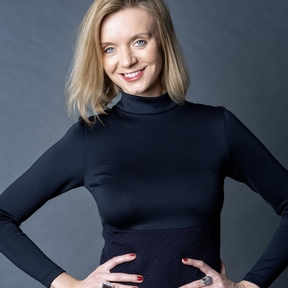 My name is Dagmara Biernacka, and I am an Intuitive coach.
I left everything I knew behind me in Poland, packed my suitcase, put $1000 in my pocket, and came to NYC in 2013 to finally understand who I was, fully express myself, and help others.
I studied Culture and love writing. I have been blogging on my website justlikeny.com since I settled down in NY. I've been writing about the transformation process for over four years now.
I didn't like my body, I didn't accept myself, and I was always hard on myself – never good enough. I used to reject close relationships and was focused only on myself.
Once I started working on my limiting false beliefs and patterns, everything shifted. I love myself and others like never before, I accept myself fully. I'm joyful and full of life; happy about every day that comes my way.
I know the struggles, the pain, and difficulties that come with going through the self-discovery journey; that is why I created my program Have The Courage To Be Yourself to guide people through that process.
It is based on my transformation, my knowledge I have been gathering the last few years, coaching courses I've done, Tony Robbins seminar and training, and the Intuitive training I had with Dr. Pam Denton. I combined my coaching knowledge with the Intuitive expertise to help you become more self-aware, heal, and become the person you always were supposed to be.
There is no quick fix; it takes work, and it hurts, but what you will discover about yourself is worth every inch of our effort. Life is too short to live someone's else life. I want to help you to express yourself, maybe for the first time.
Credentials & Qualifications:
The Intuitive training with Dr. Pam Denton; Tony Robbins training and seminar; Master Degree in Culture Studies;
No sigue a ningún usuario