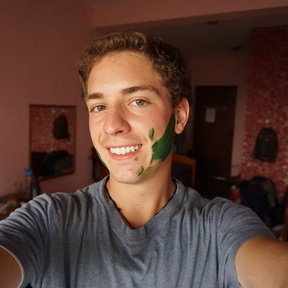 My name is Jamon. I am a studying sociocultural anthropologist, polyglot, traveler, nature enthusiast, and Autodidact. I absolutely love learning languages and have dabbled in many. My main language I am focusing on now is Nepali, with some Hindi, and Spanish on the side. I am always learning something new and I love interacting with and helping others.
Credentials & Qualifications:
Though I don't yet have my bachelors degree, I have had lots of teaching experience. I have several years experience teaching in various volunteer settings. Overall I have more than 5 years experience studying and speaking Nepali. For 14 Months I lived among the Nepali-Bhutanese refugees in Columbus, Ohio learning the language and using it to teach them and help them have better lives. I have my TESOL Certification (Teaching English as a Second or Other Language), and the skills learned there can be applied to teaching any language. I lived in Nepal for 3 months doing humanitarian work and using the language every day. I have been roommates with several Nepali people and am currently actively involved in the Nepali Community where I live. I am also currently tutoring local volunteers to speak Nepali to better help the community here. I've taken 7 years of Spanish throughout school when I was young and 1 year of Hindi in College.
Aucune personne suivie