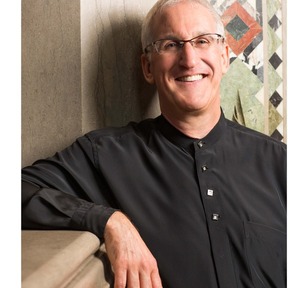 Phillip Kloeckner is an organist, harpsichordist, pianist, conductor, teacher, and scholar who uses his broad interests and numerous talents to engage in unique projects throughout the world. Most recently, he presented the newly discovered organ works of Giacomo Puccini to the American Guild of Organists at their convention in Kansas City.
He is the founder and artistic director of the Chicago International Organ Academy (cioa.global), which is pioneering online lessons and courses for organists of all levels of achievement throughout the world. His textbook, Functional Hearing: A Contextual Method for Musicianship, is now being prepared for a second edition by Rowman and Littlefield. In 2012, he joined the music faculty of The University of Chicago and founded the Rockefeller Chapel Organ Studio, where no formal program of instruction had previously been offered to students.
Dr. Kloeckner earned degrees at Swarthmore College, the Oberlin Conservatory, and at Rice University, where he was invited to serve on the faculty after receiving his degree and was integrally involved in the creation of the Fisk-Rosales organ. His first solo CD, Exotic Variations, was recorded on this instrument for Raven Recordings. While in Houston, he was the artistic director of the United Nations Association International Choir for nine seasons and wrote his doctoral dissertation on nineteenth-century organs in Perú.
His solo and collaborative performances as organist, harpsichordist, and conductor continue to be critically praised and appreciated by live and broadcast audiences in many of the most prominent venues in the USA, Europe, and Latin America.
Credentials & Qualifications:
BA, Swarthmore College; BM Oberlin College Conservatory of Music; MM & DMA Rice University Shepherd School of Music
No followed people