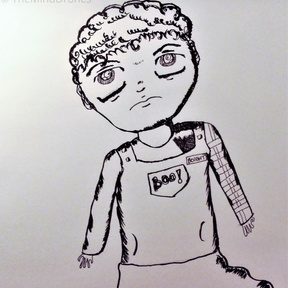 My name is Eiji I am the artist behind PDXM Designs. Welcome to Creative Writing and Design for Graphic Novels!
PDXM Designs, is a virtual visual arts studio that specializes in creating bold designs, graphics and characters. Originally, we started out as a mobile company, providing hybrid writing and designing classes to students in grades K-12. Over the years, we've worked with more than several schools and programs, working with students to create compelling, immersive and expanded worlds in storytelling and design.
Recently, PDXM has started offering remote classes for students in grades 5-8 and 9-12. In the classes, students learn how to write, develop and flesh out original characters, and create character sheets and story-lines for them. The classes normally run anywhere from an hour - 1.5 hours, and are finished within a 3-5 week period. (Depending on the program, some classes meet 2x's a week.)
Our program is not just for students! All ages and levels are welcome to join.
Credentials & Qualifications:
Bachelor's in Communications, AiPH
No followed people